Hailee Steinfeld Seemingly Debunks Marvel Rumor
Hawkeye introduced Hailee Steinfeld's Kate Bishop into the larger MCU, joining forces with Jeremy Renner's Clint Barton as they embarked to uncover a conspiracy involving her mother, Eleanor, and Vincent D'Onofrio's Wilson Fisk a.k.a. Kingpin. The Disney+ series ended with the bow-wielding pair succeeding in their mission, with Kate and Clint going back to the Barton family farm to spend Christmas.
Kate's introduction in Hawkeye fueled theories about a potential Young Avengers team-up down the line. At this stage in the MCU, there have been several notable members of the young superhero group that is active, such as WandaVision's Tommy and Billy Maximoff, The Falcon and the Winter Soldier's Eli Bradley, and Ant-Man and the Wasp: Quantumania's Cassie Lang.
As expected, Steinfeld was asked about her character's transition into a Young Avengers member during Hawkeye's press tour. However, the Marvel actress has been mum on the details, with her only teasing that "there [are] a lot of new opportunities rising."
Now, as the Young Avengers buzz slowly becomes the main topic among fans, a new rumor appears to have been debunked by the Hawkeye actress.
Hailee Steinfeld Seemingly Debunks Marvel Rumor
On January 12, actor Colin Seifert posted a photo of himself with Steinfeld, with a caption teasing that "MARVELous things" are coming this year.
Read this: Every Marvel's 2022 Big-Screen Blockbusters
This simple post caught the attention of die-hard fans, who speculated that Seifert could potentially be playing an older Tommy Maximoff/Speed in a future MCU project, such as one featuring the Young Avengers.
Seifert also posted an image with social media personality Matt Ramos a.k.a. Supes, thus fueling even more discussion about his rumored Marvel role.
Seifert is a rising actor who's set to appear in 2022's Babylon as a soldier and as Kyle in a short film entitled Cloakers.
Thanks to the Twitter activity of Hailee Steinfeld, it now seems that Seifert's Marvel teases were misleading.
Per @QuidVacuo_, has Steinfeld liked two tweets that indicate that Seifert is not cast in any Marvel role at this time.
One tweet is from @iloveyous_haiz, where the user discussed a recent live video with Seifert involving a fan asking him if he kissed Steinfeld "for practice," but the actor denied to answer the question:
"Colin what's his face was live and got asked 'have you kissed Hailee Steinfeld for practice' and he replied 'I can't answer that' I'm so fucking sick of this guy."
Another tweet from the same user explains that Seifert just met Steinfeld randomly and is "now trying to trick people" that he's in the Young Avengers:
"I think he just met her randomly and is now trying to trick people that he's working with her in Young Avengers."
Read this: Every Marvel's 2022 Gaming Experiences
When Will the Young Avengers Debut?
While Hailee Steinfeld's approach is subtle, many feel that the actress' strategy of liking tweets about Colin Seifert's remarks is her answer to the casting rumor. Steinfeld's move is understandable, mainly because the actor directly associated her with the Marvel rumor due to his Instagram post.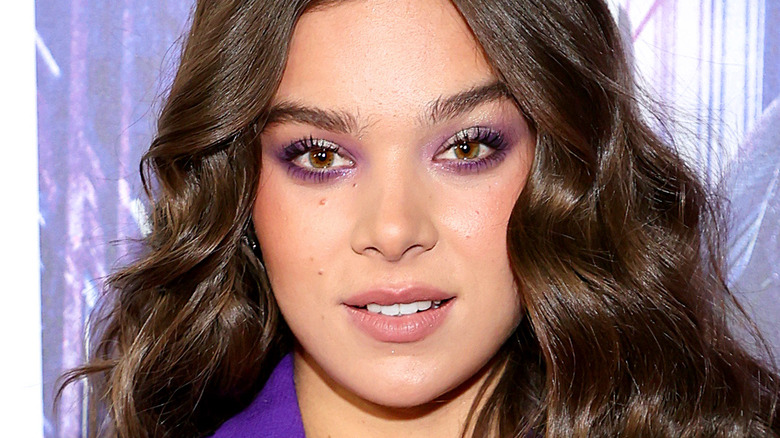 It is unknown why Seifert first teased that he was involved with a Marvel project. It's possible that he could simply be trolling fans, knowing that MCU rumors usually arrive on a consistent basis. There's also a chance that this could be the actor's way of self-campaigning for a Marvel role, but it ultimately backfired due to Steinfeld's recent involvement.
Marvel Studios president Kevin Feige already teased the Young Avengers formation in the future, saying that Phase 4 is"introducing all sorts of new types of characters" that could lead to this team making its way into the franchise. This is on top of a rumor that the studio is looking for writers to helm a Young Avengers project.
Read this: Who Is Emilia Clarke Playing In Marvel's Secret Invasion?
There's a strong chance that an eventual Young Avengers project will arrive at some point, with Steinfeld's Kate Bishop becoming one of its members. Unfortunately, based on this evidence, it looks like Seifert's rumored Marvel role will not come to fruition.
Hawkeye is now streaming on Disney+.