Jujutsu Kaisen Chapter 203 Release Date, Spoilers and Other Details
Read this article to find out more about Jujutsu Kaisen chapter 203, its release date, spoilers, and other details.
About Jujutsu Kaisen
The plot of Jujutsu Kaisen centres on Yuji Itadori, a high school student who, after becoming a vessel for Ryomen Sukuna, enlisted in a secret organisation that seeks to end all curses worldwide. With the help of his friends, Yuji started to grow and slowly learned how to control the powers of Ryomen Sukuna.
Read this: My Hero Academia Chapter 372 Release Date, Spoilers, and Other Details
Recap of Jujutsu Kaisen Chapter 202
The last chapter started with Yuki asking Tengen why they didn't merge with another Star Plasma Vessel after Riko Amanai was killed. The conversation not only revealed Yuki's identity as a former Vessel. But it also revealed that she despised the merging process, despite knowing it was for the best.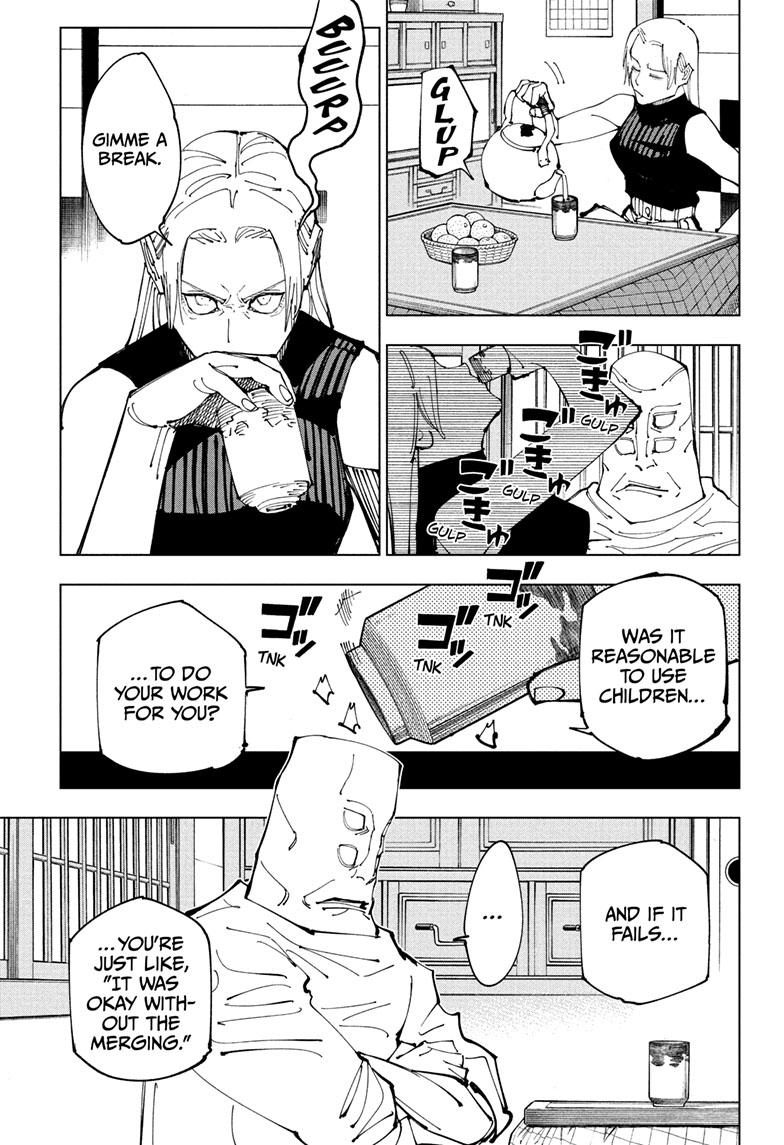 Tengen also stated that Yuki can hear the voices of previous Star Plasma Vessels that have merged with them. But Yuki refused to reveal what the voices were saying to the immortal sorcerer. She knows that Tengen would use those words to justify their decision to evolve.
The scene then changed to Kenjaku's entrance in the Tombs of the Star Corridor, where he was intercepted by Choso. Kenjaku outlined his hypothesis regarding Tengen's evolution. When Choso inquired as to what he hoped to gain from this, he stated that he found it intriguing. Kenjaku's response angered Choso. The chapter concluded with him using Blood Manipulation to attack Kenjaku.
Read this: Why Bleach Captains Are Getting Rampaged by The Quincy Sternritter
Jujutsu Kaisen Chapter 203 Spoilers
Spoilers Ahead!
According to spoilers, Jujutsu Kaisen chapter 203 is titled "Blood and Oil Part 2." It focuses solely on the fight between Choso and Kenjaku. Choso fights with the intention of forcing Kenjaku to reveal what abilities he currently possesses. So that Yuki and Tengen can get a head start on figuring out how to handle them. The chapter also shows Choso's inner monologue, in which he says he doesn't fear death because of his mother's curse, which is half of him and his brothers.
However, it appears that his efforts have been in vain as Kenjaku continues to battle almost carelessly while only employing weak curses created by Geto's Cursed Spirit Manipulation, managing to severely hurt the Death Painting. When Choso inquires about Yuji's role in his plan, Kenjaku dismissively states that Yuji is simply a Vessel that has served its purpose. This suggests that he does not even consider Yuji to be a person, instead speaking of him as if he were an object.
Kenjaku goes on to say that Yuji Itadori is the catalyst for the revolution and that as long as he lives with Sukuna, chaos and disaster will reign.   Kenjaku boasts that Geto's Cursed Technique has the power of an army and demonstrates the true might of a high-level sorcerer. Choso, depressed, laments his inability to be a good older brother and protect his younger siblings. The raw scans of Jujutsu Kaisen chapter 203 show that Choso gets his motivation back, stands up to fight again, and yells "Death Painting brothers…FIRE!"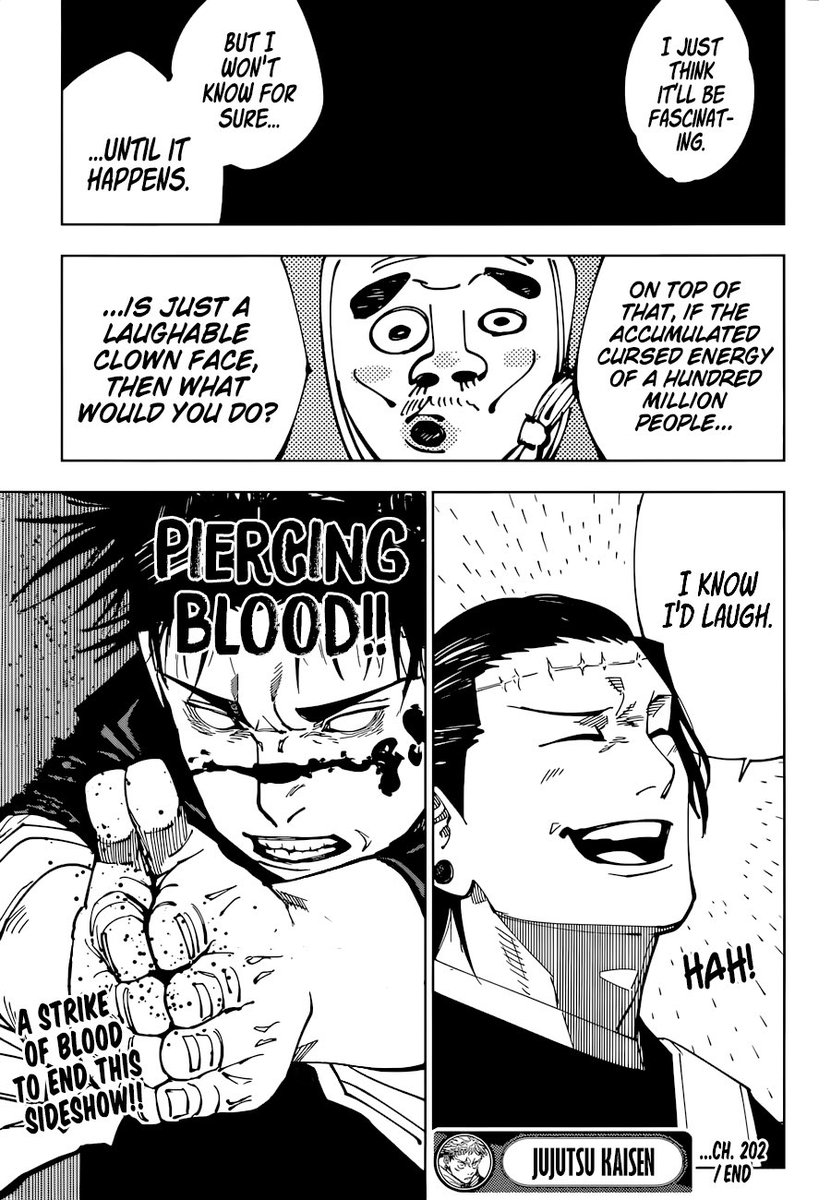 Read this: Bleach Season 17 Episode 4 Release Date, Spoilers, and Other Details
Jujutsu Kaisen Chapter 203 Release Date
Jujutsu Kaisen Chapter 203 is scheduled to be released on Sunday, 6th November 2022.
Pacific Time: 8 AM PST (November 6, 2022)

Eastern Time: 11 AM EST (November 6, 2022)

British Time: 4 PM BST (November 6, 2022)

European Time: 5 PM CEST (November 6, 2022)

Indian time: 8:30 PM IST (November 6, 2022)

Philippine Time: 11 PM PHT (November 6, 2022)

Japanese Standard Time: 12 AM JST (November 7, 2022)

Australia Time: 12:30 AM ACST (November 7, 2022)
Where To Read
You can read the three latest chapters for free on websites like Viz or Mangaplus. However, you need to pay for a monthly membership to access them.