Jujutsu Kaisen Chapter 205 Spoilers and Raw Scans!
Jujutsu Kaisen Chapter 205 spoiler and raw scans are now available. At the end of the last chapter of Jujutsu Kaisen, Yuki came into the picture. Read this to know more about what happens next!
About Jujutsu Kaisen
The plot of Jujutsu Kaisen centers on Yuji Itadori, a high school student who, after becoming a vessel for Ryomen Sukuna, enlisted in a secret organization that seeks to end all curses worldwide. With the help of his friends, Yuji started to grow and slowly learned how to control the powers of Ryomen Sukuna.
Read this: Bleach Season 17 Episode 8 Release Date, Spoilers, and Other Details
Jujutsu Kaisen Chapter 205 Spoilers
Spoilers ahead!
According to Jujutsu Kaisen Chapter 205 spoiler the upcoming chapter is titled "Star and Oil." The chapter starts with Yuki taking over the fight from Choso, who has passed out after fighting Kenjaku. He is seen falling through the Tomb's walls, after which Yuki assumes a fighting stance. Kenjaku realizes that he will not be able to deal with Yuki as easily as he did Choso and decides to use the giant elephant-cursed spirit. Yuki's cursed technique is revealed when she wraps her shikigami into a ball and kicks it with all her strength, breaking the curse in a single blow.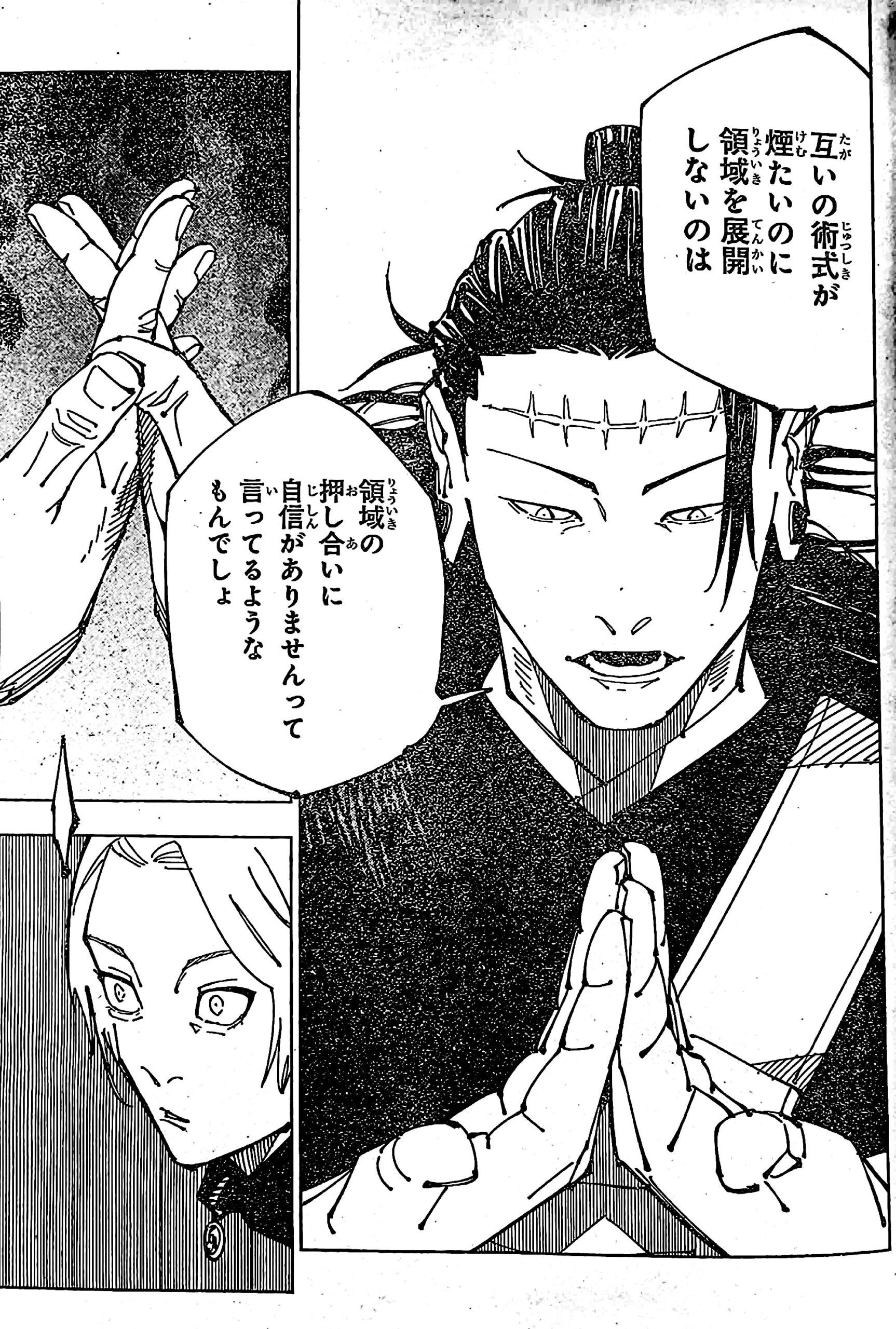 Kenjaku is stunned by Yuki's attack, but before he can react, Yuki punches him hard enough to knock him out. When Kenjaku tried to shield himself from the punch, both his hands snapped like twigs. However, he heals himself again, revealing that he is capable of using the Reverse Cursed Technique.
Yuki reveals that her cursed technique is called "Wrath of the Stars." This allows her to manipulate her own mass as well as that of her shikigami, which has become a curse as a result of her ability. Yuki continues to analyze Kenjaku while fighting. Finally, she concludes that the latter used a cursed technique that can control gravity to mitigate the effects of Choso's supernova.
Kenjaku wonders if he can kill Yuki alone, given that even high-level cursed spirits appeared to be no match for the sorcerer. He creates a tree out of several disfigured humanoid faces, headless corpses, and crouching humanoid figures by weaving a hand sign to use Domain Expansion.
According to Jujutsu Kaisen chapter 205 spoiler, Yuki yells Tengen's name just as Kenjaku casts his domain. This implies that Yuki and Tengen have planned something to stop the villain.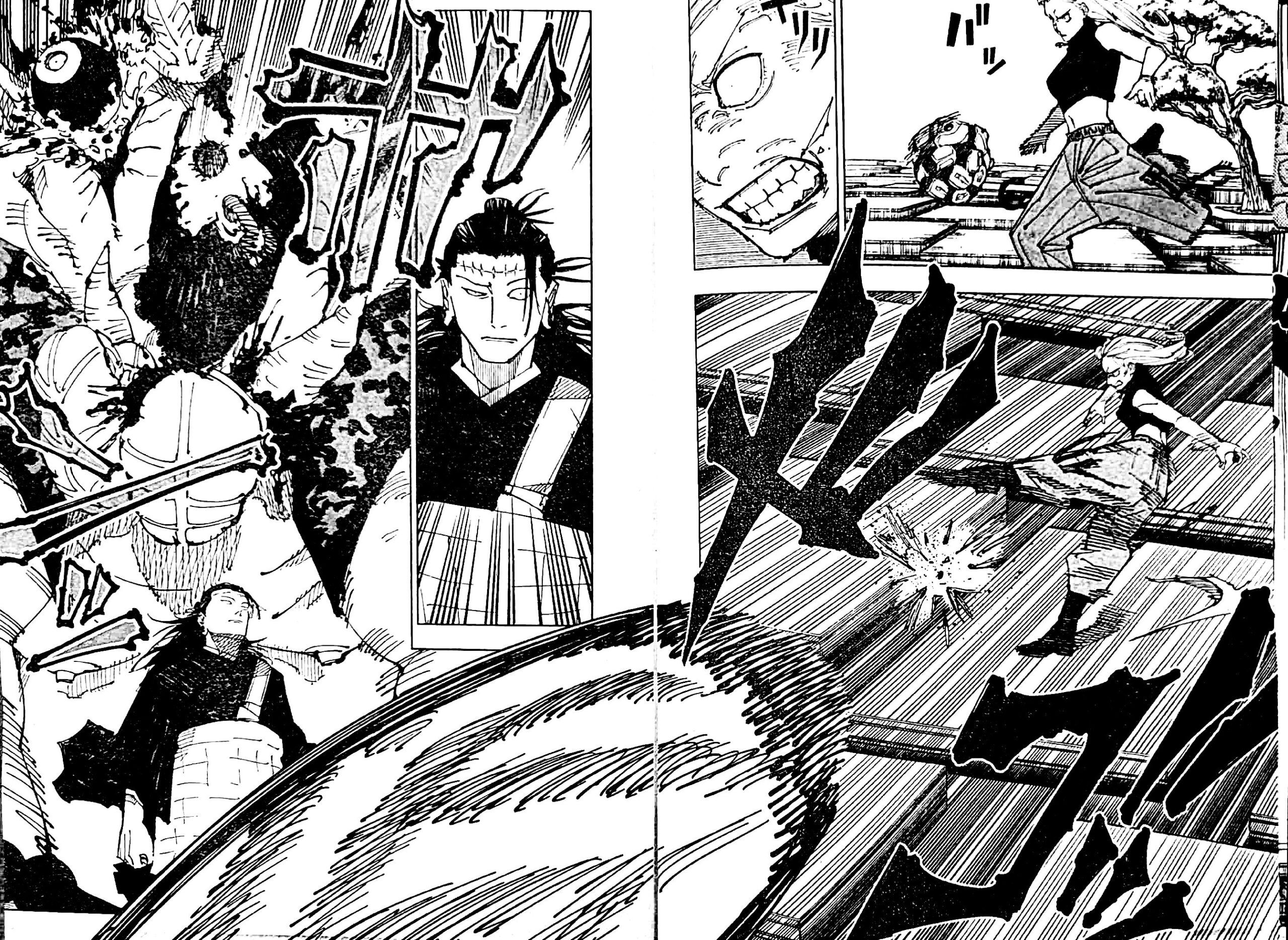 Jujutsu Kaisen Chapter 205 Release Date
Read this: One Piece Chapter 1068 Release Date, Spoilers, and Other Details
Jujutsu Kaisen Chapter 205 is scheduled to be released on Sunday, 27th November 2022.
Pacific Time: 8 AM PST
Eastern Time: 11 AM EST
British Time: 4 PM BST
European Time: 5 PM CEST
Indian time: 8:30 PM IST
Philippine Time: 11 PM PHT
Japanese Standard Time: 12 AM JST
Australia Time: 12:30 AM ACST
Where To Read