Marvel Cinematic Universe Phase 4 Upcoming Movies and its Future
The first three phases of the MCU will finally end when Avengers: Endgame hits theatres. Kevin Feige hasn't made any official announcements of what we'll get to see after the Infinity saga. However, due to various reports, a few solo films can be expected in the upcoming years.
Moreover, now that Disney has bought Fox Studios, Marvel now has rights of X-Men and Fantastic 4 to feature as their own. So which order or set of films should we expect? Underneath is all we know so far about the future of the Marvel Cinematic Universe.
Spider-Man far From Home (ETA: 2019)
Spider-Man far From Home (2019) is the only movie so far with a confirmed release date and we'll soon get to see our friendly neighborhood Spiderman back in action against Jake Gyllenhaal's villain Mysterio.
Black Widow (ETA: 2020)
Scarlet Jhonson's character Black Widow will finally get a chance in the spotlight. Although, the film isn't officially confirmed yet the Australian filmmaker Cate Shortland has accepted her place as director. The script will be by Captain Marvel's Jac Schaeffer and is written and ready. The filming will begin shooting in June and will probably release on 1 May 2020.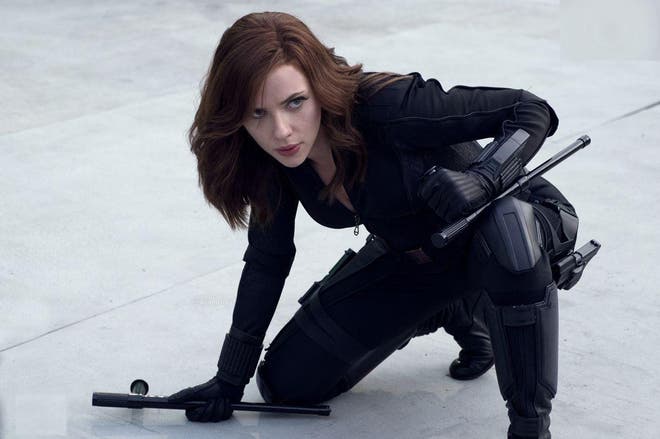 The Eternals (ETA: 2020)
The film The Eternals is an adaptation and will be directed by Chloe Zhao. It will focus on the character Sersi, whose not been cast yet. The film will release probably after Black Widow and will probably take the other slot taken by Marvel of 6 November 2020.
Shang-Chi (ETA: 2021)
There have been reports that Marvel's first ever Asian protagonist film Shang-Chi is in production. The film will focus on the character Shang-Chi and Marvel has said it to be fast-tracked. It's expected to release on one of the three slots of 2021 mapped out by Marvel: 12 February, 7 May or 5 November.
Black Panther 2 (ETA: 2021)
Black Panther 2 is a sequel is destined to release sooner or later. Ryan Coogler will write the script and direct the film once again. Since no date for when the film will be in production has been announced yet, the film will likely fill one of the slots of 2021's release dates.
Doctor Strange 2 (ETA: 2021)
Doctor Strange 2 may also release in 2021, after Black Widow and Black Panther 2. The film is expected to begin production at the beginning of 2020.
Guardians of the Galaxy Vol 3 (ETA: 2022)
Guardians of the Galaxy Vol 3 has been postponed to Marvel's release date slots of 2022 – 16 February, 6 May, and 29 July. The film will take one of these dates.
Captain Marvel 2 or Avengers 5 (ETA: 2022)
The remaining two slots of 2022 could be filled by a sequel of the recent box office queen we'd get Captain Marvel 2 in 2020. Or perhaps it will be another Avengers movie with a new villain.
Blade (ETA: 2022)
Moreover, the chances of the film Blade are also very high. The vampire killer will once again be played by Wesley Snipes. Confirmation for these films is still under process.
X-Men and the Fantastic Four (ETA: ?)
Marvel finally has the rights to X-Men and the Fantastic Four. What Marvel will do with them and which characters Feige will bring into the MCU is unconfirmed. However, the current film, Dark Phoenix, is set to release on June 6, 2019.