Mo Dao Zu Shi to get Japanese anime adaptation
MXTX (Mo Xiang Tong Xiu)'s Chinese danmei novel—Mo Dao Zu Shi (Grandmaster of Demonic Cultivation or MDZS, its often-used abbreviation) is now getting a Japanese anime adaptation. It will be premiering on Japanese TV on 10th January 2021, on WOWOW, TOKYO MX, and BS11.
A new key visual has been released: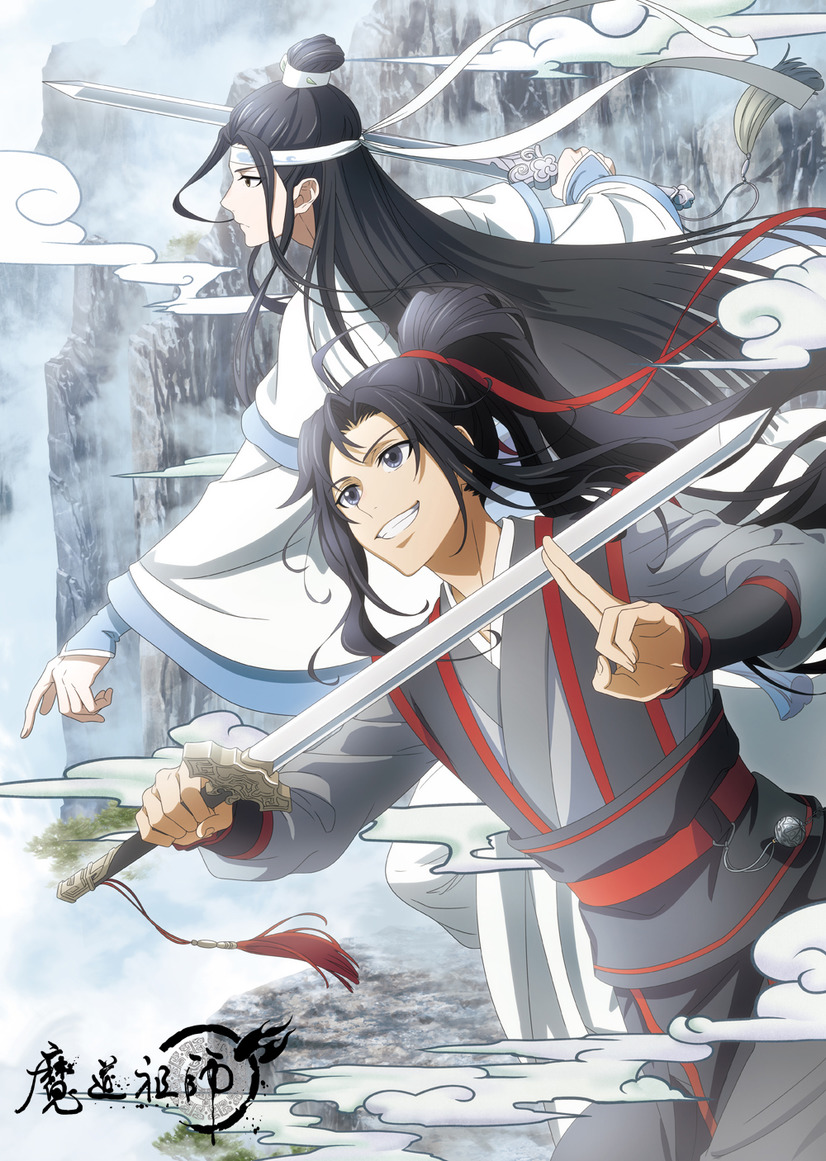 As well as a new PV, where two new theme songs, written especially for the Japanese dub, have been sampled—CIVILIAN's "Senya Souka" as the opening theme, and Aimer's "Kiji" as the ending theme.
?吹替版新PV公開?

放送日時&追加キャスト21名&主題歌情報解禁!#魔道祖師アニメ 日本語吹替版WOWOW・TOKYO MX・BS11にて2021年1月10日放送開始
各配信サイトにて1月配信開始

オープニングテーマ:CIVILIAN「千夜想歌」
エンディングテーマ:Aimer「季路」https://t.co/CvJdJ0nyBa#魔道祖師 pic.twitter.com/3lbw7kjqiW

— アニメ『魔道祖師』公式 (@mdzsjp) November 27, 2020
The cast members have also been revealed:
 Hikaru Midorikawa (Heero Yuy in Mobile Suit Gundam Wing) as Jiang Cheng
Saori Hayami (Himawari Uzumaki in BORUTO: NARUTO NEXT GENERATIONS) as Jiang Yanli
Toshiyuki Morikawa (Yoshikage Kira in JoJo's Bizarre Adventure: Diamond Is Unbreakable) as Lan Xichen
Yuki Kaji (Eren Jaeger in Attack on Titan) as Jin Ling
Shimba Tsuchiya (Tsutomu Goshiki in Haikyu!!) as Lan Sizhui
Soma Saito (Sho Utsumi in SSSS.GRIDMAN) as Lan Jingyi
Natsuki Hanae (Tanjiro Kamado in Demon Slayer: Kimetsu no Yaiba) as Nie Huaisang
Kenji Akabane (Koji Kabuto in Mazinger Edition Z) as Jin Zixuan
Nobunaga Shimazaki (Ritsuka Fujimaru in Fate/Grand Order) as Wen Ning
Ayako Kawasumi (Saber in the Fate series) as Wen Qing
Hiroyuki Yoshino (Hizashi Yamada in My Hero Academia) as Wen Chao
Kana Asumi (Komari Koshigaya in Non Non Biyori) as Wang Lingjiao
Lynn (Gilda in THE PROMISED NEVERLAND) as Luo Qingyang
Kenji Hamada (Haruaki Azuma in World Trigger) as Jiang Fengmian
Takako Honda (PANDY in Dead Leaves) as Yu Ziyuan
Mitsuhiro Sakamaki (MC Mya in Cardfight!! Vanguard) as Lan Qiren
Sho Hayami (Yahta in Fire Force) as Jin Guangshan
Kenta Miyake (All Might in My Hero Academia) as Wen Ruohan
Keikou Sakai (Sweden in Hetalia the World Twinkle) as Wen Zhuliu
Hiroshi Shirokuma (Gazev Stronoff in Overlord) as Nie Mingjue
Masafumi Kobatake (Rou Tenshi in Hitori no Shita – The Outcast) as Su She
The Chinese anime adaptation, or donghua, of MDZS has two seasons so far, with a chibi donghua currently running. A third season has been teased. A manhua (a Chinese manga) is also currently underway.
MDZS also has a live-action adaptation, The Untamed (or Chen Qing Ling) which can be streamed on Netflix.
In addition, those wishing to read the original MDZS novel can find plenty of fan-made translations online, although no official English translation has been published so far. MXTX also has two other danmei novels, which can also be found online.