My Hero Academia Chapter 375 Spoilers and Raw Scans!
My Hero Academia Chapter 375 spoiler is finally out! Read this article to learn more about it.
About My Hero Academia
In a world where superpowers (called "Quirk") are prevalent, Izuku Midoriya, a boy born without superpowers, dreams of becoming a superhero. He is discovered by All Might, Japan's greatest hero, who grants Midoriya his Quirk after spotting his potential and helps in getting him accepted into a famous high school for aspiring superheroes.
Read this: One Piece Chapter 1069 Release Date, Spoilers, and Other Details
My Hero Academia Chapter 375 Spoiler
Spoilers Ahead!!
According to My Hero Academia Chapter 375 spoiler, the chapter is titled 'A Mess.' The chapter begins with a flashback of UA students fighting Toga on Okuto island. They determined that Toga's technique involves some deception. And using it against multiple people at the same time will be difficult. That is why several heroes are fighting her at the same time. Toga realizes her predicament is dire and considers using Twice's blood. She estimates that she can only produce about 30 or 40 clones with what she has. She then assesses the situation, but she is out of luck.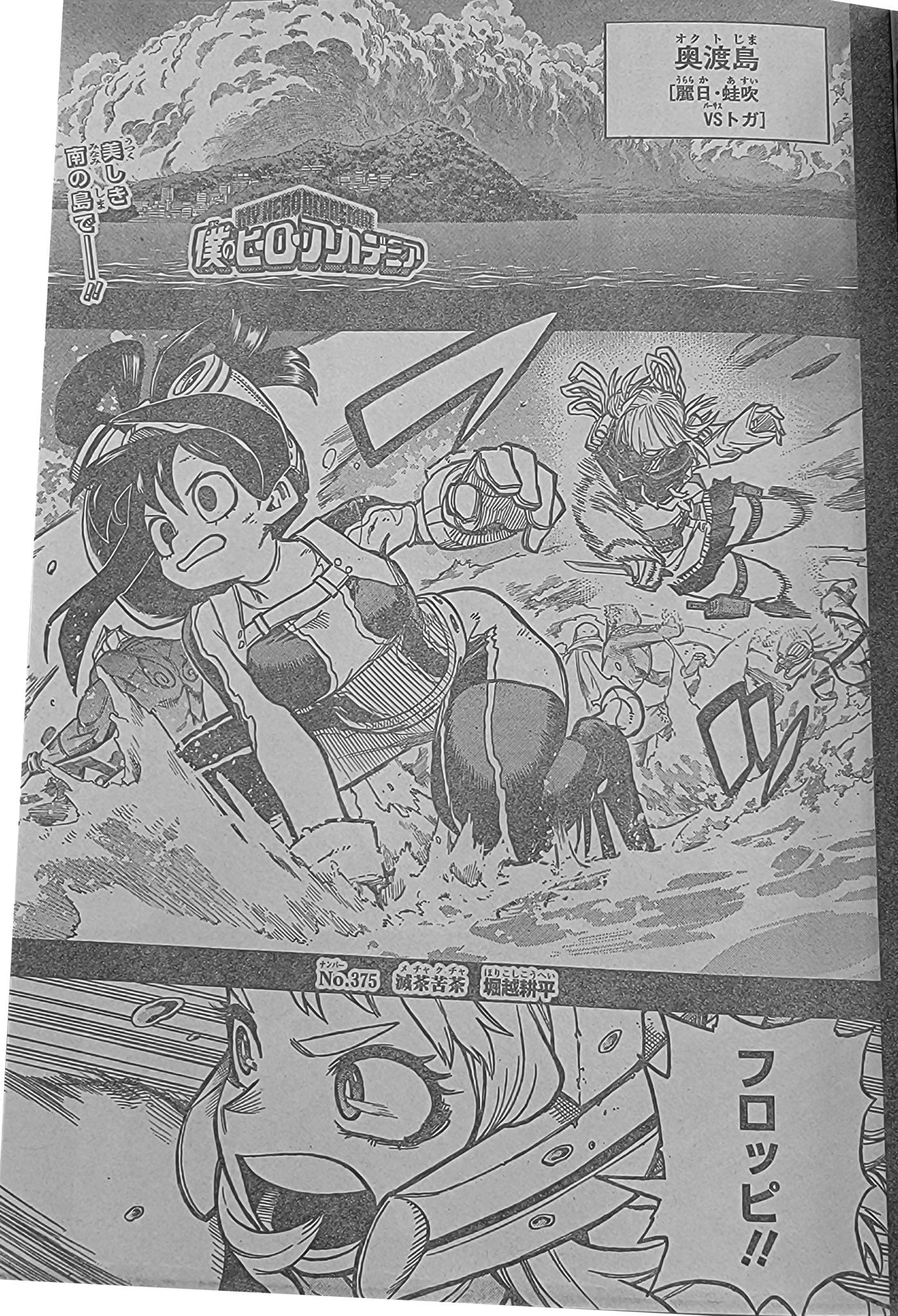 Later, she made the decision to rely on Spinner. Then she pulls out the tiny bottle and acts as though she's going to drink it. Tsuyu was expecting this and shatters the bottle with her tongue. But this wasn't blood; it was a drug administered by All for one of the High End. Tsuyu is attacked by the Noumu. Ochako goes to investigate and discovers two Tsuyus. One of them begins creating Twice clones. Kurogiri appears and announces that he has been tasked with saving Shigaraki. When he asks Toga what she wants to do, she says she wants to eliminate all heroes. She wishes to begin with Hawks.
Hawks figures out in Gunga that this is all Toga's fault. Dabi burns down the forest, and Toga begins the Sad Man's Parade, producing hundreds upon hundreds of clones. Kinoko appears to be hopeless, but Tsuyu launches Uraraka with her tongue just in time, and she passes through the portal. Dabi, Endeavor, Uraraka, All for One, Toga/Twice, and Hawks have all arrived at Gunga Mountain.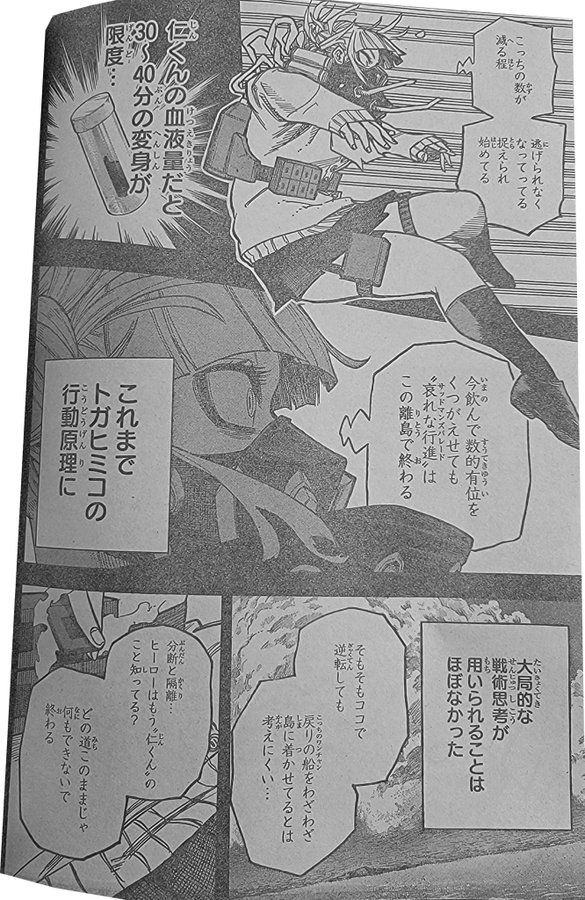 Release Date of My Hero Academia Chapter 375
Read this: One Piece Episode 1044 Release Date, Spoilers, and Other Details
My Hero Academia Chapter 375 will be released this Sunday, December 11, 2022, at 12:00 AM in Japan. In regions such as the US, the UK, and Europe Chapter 375 will come out on December 10, 2022.
Where to read
You can read all of My Hero Academia's chapters on websites like Viz Media and MangaPlus with a monthly membership.