Tokyo Revengers Chapter 245 Raw Scans Released: Takemichi's Strength
The raw scans for Tokyo Revengers Chapter 245 have been released and they show our beloved protagonist Takemichi actually standing up to an opponent, for a change. If you want to find out more about what happens in the upcoming chapter, keep reading further.
Read this: Demon Slayer: How Muzan Kibutsuji Became A Demon?
Tokyo Revengers Chapter 245 Raw Scans
The two gangs are shown storming at one other in the leaked panels of Tokyo Revengers chapter 245. Mikey, Haruchiyo, and Kokonoi are not present on the Kantou Side, despite the fact that every prominent member of Tokyo Manji is seen leading the assault.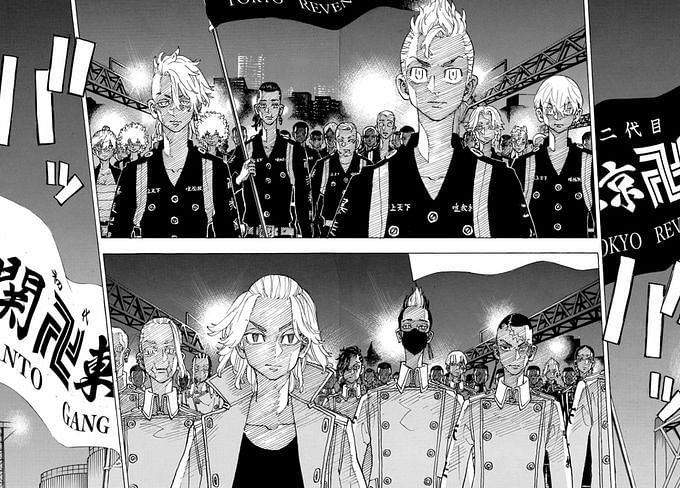 The following leaked page, on the other hand, depicts Takemichi launching a punch at Kakucho. His posture and demeanour are reminiscent of the younger Takemichi, who was formerly his friend. When they were kids, he regarded Takemichi to be his "hero."
On the following page, Takemichi strikes Kakucho and knocks him unconscious. The blow is so powerful that it causes the latter to be thrown back and slide over the ground till he lands at Mikey's feet.
Takemichi's might astounds Chifuyu and Hakkai, and the other members must be astounded as well. Mikey, in particular, seemed taken aback by Takemichi's hit. As his assault lands, he smiles, and his face seems battered, showing that he has absorbed some hits as well.
He glances at Mikey and says something that isn't revealed in the leaked images. The last leaked panel shows them peering intently at each other, probably before charging in for a one-on-one match.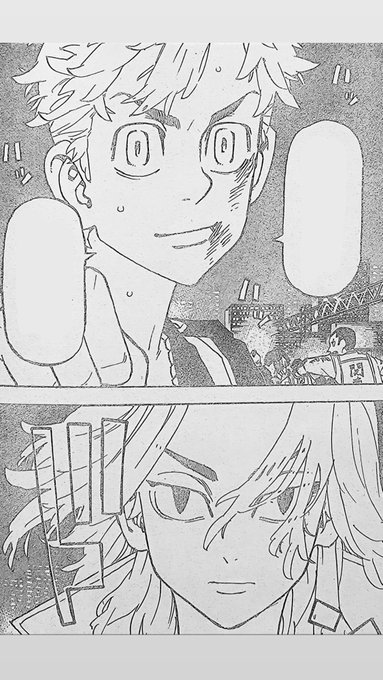 Read this: Attack on Titan: Captain Levi Ackerman's Past
Tokyo Revengers Chapter 245 Release Date
Tokyo Revengers Chapter 245 is scheduled to get released on the 9th of March 2022. A new chapter of Tokyo Revengers gets released every Wednesday. There have been very few delays.
Where To Read
You can read the entire Tokyo Revengers manga on the Kodansha website or the Mangamo app.