Add These Animes Releasing In 2023 To Your Bucket List!
Let's take a look at some of the most anticipated animes releasing in 2023 that you need to add to your bucket list ASAP.
5 animes releasing in 2023 that are worth the wait
Attack on Titan: The Final Season — Part Three
Attack on Titan: The Final Season — Part Three is scheduled to premiere in Japan from 4th March. Moreover, the season will most likely be simulcast on Crunchyroll after its original release.
Meanwhile, the latest series will reveal more mysteries about the background of the titans.
Demon Slayer: Kimetsu no Yaiba — Season Three
Demon Slayer continues to dominate the anime community despite being released three years back. While the manga it's based on has concluded, the series shows no sign of stopping anytime soon.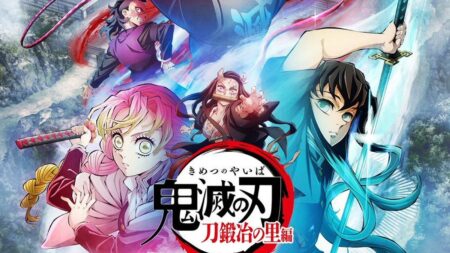 Besides that, the third season will open with the Swordsmith Village Arc. It will show Tanjiro trying to correct his mistake of damaging the sword given to him by a master swordsmith.
Furthermore, Demon Slayer: Kimetsu no Yaiba — Season Three is all set to air in April on Crunchyroll
Jujutsu Kaisen Season 2
The sequel of Jujutsu Kaisen is geared up to premiere in July and will possibly simulcast on Crunchyroll like its debut season.
Additionally, the second season of the dark-fantasy anime series will focus on Gojo's Past Arc and the Shibuya Incident Arc.
Read this: Jujutsu Kaisen: Megumi Fushiguro's attributes and Powers
Junji Ito Maniac: Japanese Tales of the Macabre
Japanese horror writer Junji's twenty hair-raising short stories will be adapted into an anime series. Additionally, the series will exclusively air on Netflix.
Subsequently, Junji, who is deemed to be the master of terror and dread, has personally selected the work in collaboration with the online streaming platform.
Read this: Watch These 5 Korean Horror Movies If You Want To Scare Yourself
Dr. Stone season 3
Dr. Stone is all set to return with its third season in April. Besides that, it will continue with the main protagonist, Senku Ishigami trying to restore humanity by using his abundance of knowledge in science and technology.