Beastars Second Season: First Trailer Revealed
The BEASTARS anime is coming back for a second season on January 5, 2021, and has unveiled its first trailer:
This trailer also teases the new theme song "Kaibutsu (Monster)", which is sung by music duo YOASOBI.
This announcement was made at the "Fuji TV Anime Line-up Unveiling 2020" event, which was live-streamed on Thursday.
The BEASTARS series first debuted on Netflix Japan, Fuji TV, and TV Nishinippon in October 2019; and it later had a global release on 13th March. It is Netflix's second most popular anime series overall. Although no set date for the second season's international Netflix debut has been set—although there is speculation for an April 2021 release— it will premiere on Netflix Japan on 5th January, 2021, and on Fuji TV Network on the 6th.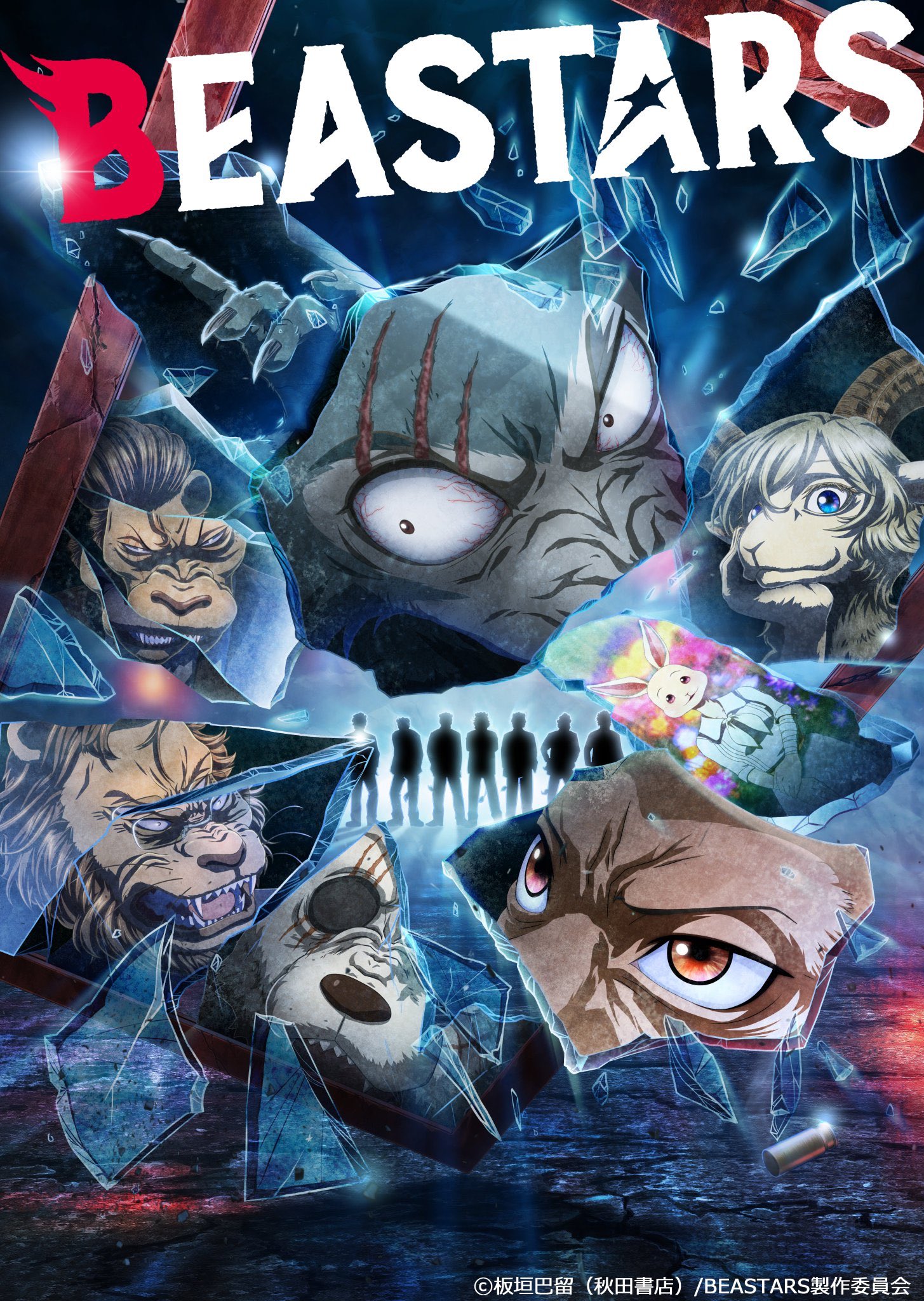 It is another one of those anime productions which was scheduled for an earlier release, and whose production was delayed due to the COVID-19. The second season was initially supposed to have launched in August 2020.
The first season of the anthropomorphic animals ended on a cliff-hanger: Tem's murderer at Cherryton Academy was not revealed at the end. Fans of the hugely popular series are anticipating a reveal in the new season.
Paru Itagaki's manga series of the same name is the basis for the show. It began in 2016 in the Weekly Shonen Jump, with its final volume being published this October. The anime is mostly true to the manga, and there is still plenty of content left in the books for the anime to borrow from. The second season will be based on the chapters 48-98.
Here is how Viz Media (which is publishing the English version of the books) describes the manga:
At a high school where the students are literally divided into predators and prey, it's personal relationships that maintain the fragile peace. Who among them is a Beastar—an academic and social role model destined to become a leader in a society naturally rife with mistrust?
Last night at Cherryton Academy, an herbivore student was killed and eaten. Among the members of the drama club, the herbivores' suspicions naturally turn to their carnivore classmates… The prime suspect? Legoshi, a large wolf. But he wouldn't hurt a fly—or would he? And will dwarf rabbit Haru bring out the beast in him? Or are his feelings for her…something else?
Itagaki is not done with the Beastars' universe yet, though—new manga series "Beast Complex" is coming soon.
Production house Orange Studio's tweet on the new season:
BEASTARS Season 2 Trailer is out now! Check out new theme song "Kaibutsu (Monster)" by @YOASOBI_staff !!pic.twitter.com/0TosROBL2S

— Orange: Anime Studio (@CG_Orange_eng) November 5, 2020