What If…? Episode 7: Thor Swept By Captain Marvel
Marvel's What If…? Episode 7 was a jamming sesh of Thor, Jane, and Captain Marvel.  Not to forget Thor's friend gang, intergalactic beings including Drax, Nebula, Loki (now a Frost giant), and even Howard the Duck!
Our favorite duo Thor and Captain Marvel came up in a mini-battle. Took us back to the Endgame trailer, remember?
How did Thor and Captain Marvel meet?
Thor takes over Midgard (Earth) and makes it a party rendezvous. SHIELD jumps in to spoil the fun. Since Director Nick Fury (Samuel L. Jackson) was left unconscious by an exuberant Korg (Taika Waititi) as he tried to make contact with Thor. As a result, the less diplomatic Maria Hill (Cobie Smulders) who was in charge summons Captain Marvel. (Alexandra Daniels).
Captain Marvel turned up as the 'party pooper' 
After Captain Marvel steps on Earth, she gets the tag of "party pooper" from Thor after she tries to stop the party and soon the duo has an epic face-off. From knocking over the Stonehenge stones in the UK to other destinations, Captain Marvel and Thor give each other a tough fight until she finally decides to nuke him in the icy terrains of Siberia.
Read this too: What If…? Episode 7 Shows Party Thor and Flirty Jane In A Rom-Com
Captain Marvel and Thor become Friends 
All thanks to Jane and her brain, the battle came to a halt. Jane manages to inform Figga about Thor. As soon as Captain Marvel was about to hit him, Frigga appears in between warning she will be visiting earth to see what Thor has been doing.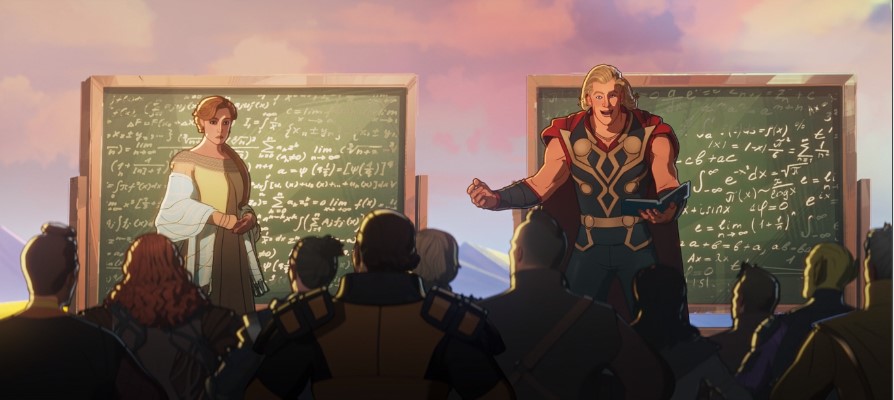 With Frigga heading to the planet to sign in on Thor's intended "study" team, Thor shuffles to tidy up the celebration scene.
By the moment Frigga gets here, Thor and his good friends are making believe to examine, with also Captain Marvel playing in addition to the sham. Captain Marvel to join in with a tablet in her hand explaining study details.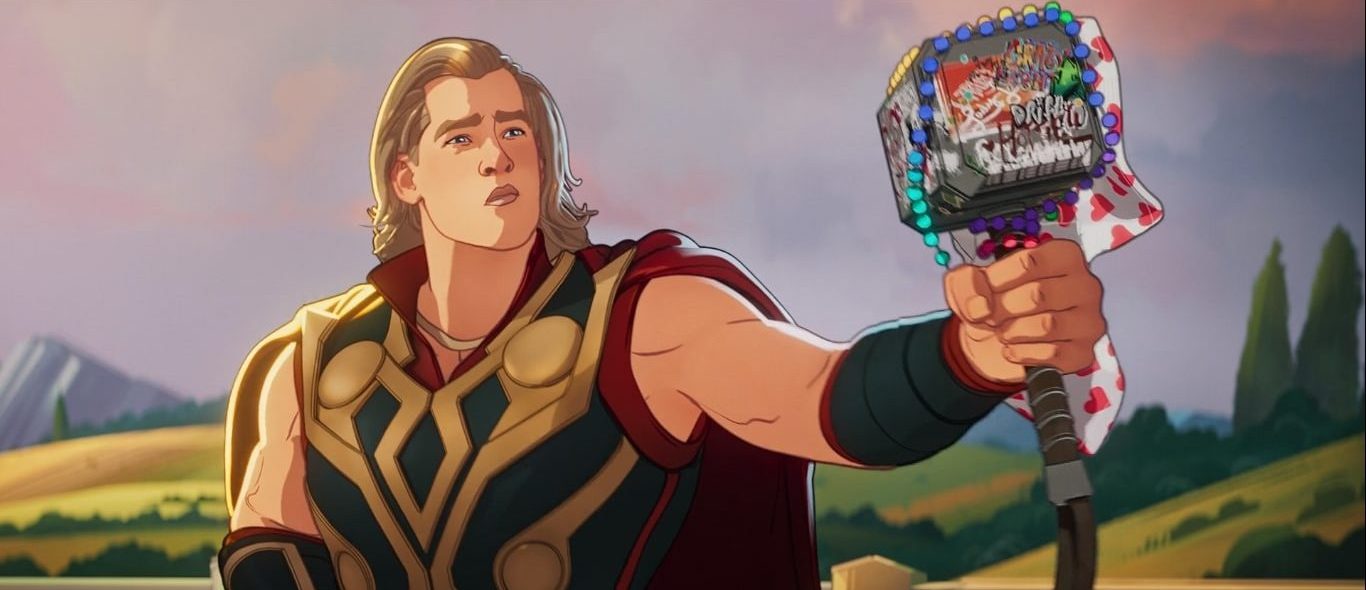 While Thor has actually cleaned up every place in the world, he neglects to cleanse his hammer, and Frigga discovers his partying.
Here is the trailer to the funniest of episodes in the What If…? series.