Ant Man Easter Egg: The Pym house is Back
From toy trains and Pez dispensers to real motor vehicles and multi-story office buildings, objects of all sizes play a major part in the "Ant-Man" films, and all of these can shrink or grow thanks to Hank's (Michael Douglas) technology. The most recognizable large-scale prop might be the Pym family home, a distinctive three-level Victorian with a corner spire and oodles of ornate gold trim.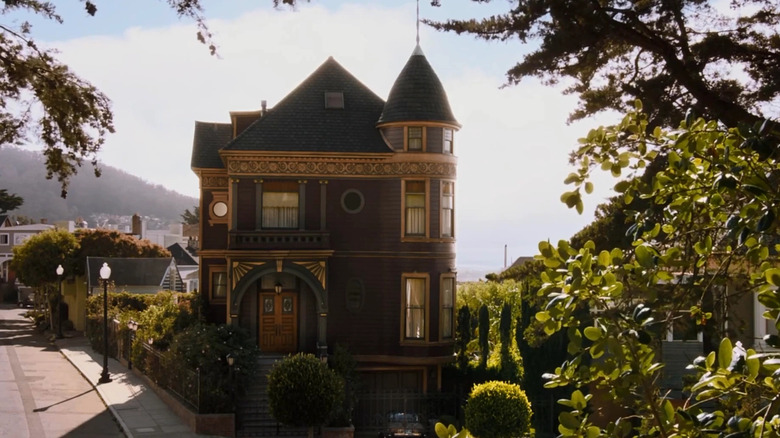 The Pym house isn't just pretty to look at, as it becomes important to the plot when Hank sets up Scott to break in so that the inventor can assess the ex-con's skills. When Janet (Michelle Pfeiffer) returns after 30 years in the Quantum Realm only to find her daughter and husband wanted by the FBI for complicity in Scott's situation, the family downsizes and relocates to the beach. Unfortunately, Hank, Janet, and Hope (Evangeline Lilly) all become victims of the snap while Scott is in the Quantum Realm, meaning the beautiful home sits vacant for five years.
Things appear to be back to normal at the start of "Ant-Man and the Wasp: Quantumania," as Hank, Janet, Hope, Scott, and Cassie all share a supersized pizza around the dinner table as they talk about their days. The house — which is a real property in San Francisco's Haight-Ashbury neighborhood — has returned to roughly its original location.