One Punch Man Chapter 168 Release Date, Spoilers, and Other Details
If waiting for One Punch Man Chapter 167 to get released is taking a toll on your patience, keep reading this article.
About One Punch Man
One Punch Man depicts the difficulties that Saitama, a superhero who can crush any opponent with a single punch, confronts. He tries to find a good opponent, fatigued by the fact that no one is powerful enough to challenge him because of his immense might.
One Punch Man Chapter 167 Recap
Blast, the number one hero, understood there would be devastating consequences if Saitama and Garou punched one other. Blast uses his rapid speed to transport Garou and Saitama away from Earth. Blast's comrades (one of them is of the Boros species) arrive and assist Blast in channelling the impact energy to another part of the cosmos.
Read this: Bleach: Shinigami Yachiru Kusajishi's Abilities Explained!
Earth is rescued, but a large portion of the cosmos is obliterated. as Garou and Saitama are both swept away to one of Jupiter's many moons as a result of the impact. Murata, the One Punch Man illustrator, surprised fans with another stunning panel. There, we see Saitama looking down on Garou with Jupiter in the background.
After discovering that they had been swept away to a Jupiter's moon, Saitama felt glad that he could unleash his full power without fear of blowing up the world. Garou suggests to Saitama that they devise a plan to return to Earth, but Saitama responds, "That comes after I beat the snot out of you."
Saitama looked he was barely able to control his rage over Genos' death.
One Punch Man Chapter 168 Spoilers
The spoilers for the upcoming chapters of any manga (including One Punch Man) do get released some days before the official release. Therefore, we currently do not have any spoilers as of now. But we will be updating them as and when required.
Read this: Demon Slayer: Upper Rank Three Akaza's Abilities Explained!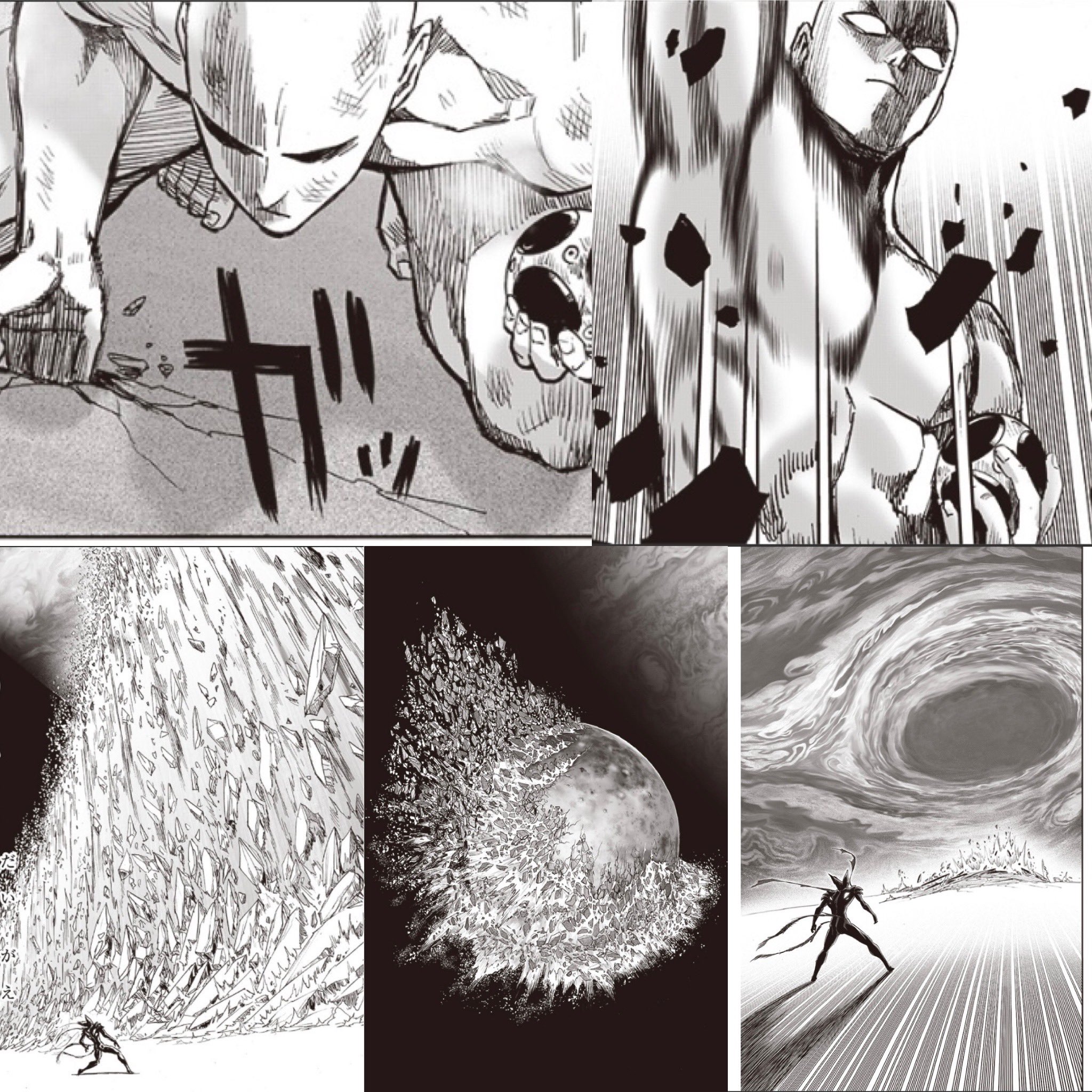 Towards the end of the chapter, we saw Saitama crushing one of Jupiter's 79 moons to use as weapons in attacking the enemy Garou. Both of them can be seen landing punches on each other's faces. Does this mean Saitama will be the one to end it all for Garou? Hopefully, so.
One Punch Man Chapter 168 Release Date
One Punch Man Chapter 168 will most likely be released in the third or fourth week of July 2022, or on any subsequent day. Because the mangaka releases new chapters at his own speed, the manga is issued occasionally rather than on a regular basis. Readers and admirers are enraged as a result.
Where To Read
You may read all of the One Punch Man manga chapters on Viz Media or MangaPlus. It is available through a subscription that is invoiced monthly. However, because the last three chapters are free, anyone may read them.