One Piece Chapter 1042 Raw Scans (Kaidou's Raihou Hakke) Revealed
Here's what the raw scans for One Piece Chapter 1042 (which were recently released two days back) reveal about what will happen to the battle between Luffy and Kaidou as they fight to the death. To find out more, keep reading further.
One Piece Chapter 1042 Raw Scans
CPO members attempted to apprehend Nico Robin in One Piece chapter 1041 and were given orders to eliminate Luffy. X Drake, on the other hand, overheard the conversation and intervened in Chapter 1042.
Drake will confront the CP0 boss in Chapter 1042 of One Piece. The CP0 Boss gets stabbed by X Drake, but it turns around and smashes Drake in the throat with "Shigan."
Read this: Edens Zero Chapter 182: Release Date, Spoilers, and Other Details
Kaido will utilise a new attack called Raihou Hakke in the fierce battle, and Luffy will not back down. He'll employ his devastating technique from One Piece Chapter 1041.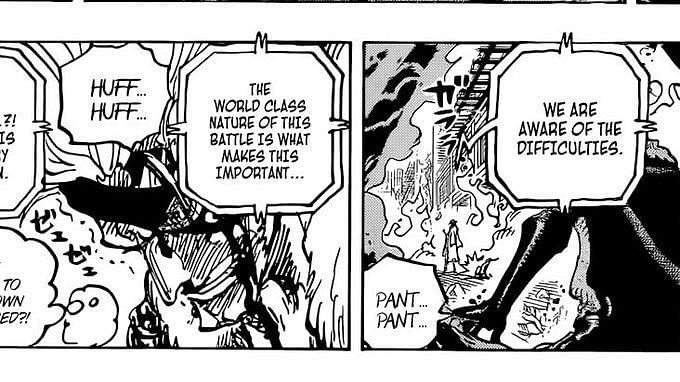 He transforms into 'Boundman' and unleashes a new assault known as 'GomuGomu no Over Kong Gun.'
Luffy makes the ultimate transformation into "Boundman" and employs a new move known as "GomuGomu no Over Kong Gun." Kaidou also employs a new technique known as "Raihou Hakke."
Meanwhile, the CPO boss appears at the battleground between Luffy and Kaido. While Luffy is distracted awaiting the entrance of the boss, Kaido seizes the opportunity to deliver a strong punch to Luffy. Kaido, on the other hand, is absolutely taken aback.
Read this: Pokemon 2019 Episode 100: Release Date, Preview and Other Details
One Piece Chapter 1042 Release Date
One Piece Chapter 1042 is scheduled to get released on the 6th of  March 2022. Every new episode of One Piece usually gets released after every 7 days on a Sunday. The release timings may differ based on location.
Where To Read
You can read the latest chapters of the One Piece manga from Viz Media and MangaPlus for free.