My Hero Academia Chapter 370 Spoilers and Raw Scans!
The spoiler for My Hero Academia Chapter 370 is finally out! Read this article to learn more about it.
About My Hero Academia
In a world where superpowers (called "Quirk") are prevalent, Izuku Midoriya, a boy born without superpowers, dreams of becoming a superhero. He is discovered by All Might, Japan's greatest hero, who grants Midoriya his Quirk after spotting his potential and helps in getting him accepted into a famous high school for aspiring superheroes.
Read this: Jujutsu Kaisen Chapter 202 Release Date, Spoilers and Other Details
My Hero Academia Chapter 370 Spoilers
Spoilers Ahead!
According to spoilers My Hero Academia Chapter 370 is titled "History". The chapter begins with a flashback to Spinner's childhood home. People are throwing stones at him, calling him a disgrace to their community and claiming that mutants will never be accepted, no matter how much time passes. The flashback concludes with him staring out at the sea.   Back to the present scenario, AFO assumed Kurogiri would be at the Central Hospital. So he dispatched Spinner, some of the PLA's remnants, and several civilians to attack the facility. There are approximately 15,000 people there, the majority of whom are mutants.
The chapter begins with a flashback from Spinner's hometown. People are throwing stones at him, saying that he's a disgrace to their town and that mutants will never be accepted, no matter how much the time changes. The flashback end with him facing the ocean #MHA370

— Rukasu (@RukasuMHA) October 19, 2022
As they march, they carry the heads of CRC members, a racist organization. The heroes are attempting to contain them, but counting the police, there are only 200 of them. Mic launches an attack with a Loud Out Shout, thinking to himself that Shirakumo has gained a lot of popularity. However, one of the mutants blocks the sound with his own body. Rock Lock is also present. A mutant shark tries to attack Mic but Koda controls some birds and protects him. He claims to have become separated from Shoji.
Read this: Here's Why You Don't Want To Fight Orochimaru In Battle
The cops want to call in reinforcements, but their chief says that's impossible and instructs them to use the taser shields to drive the mutants away. Several mutants have gathered around Rock Lock, and he tells them to leave, but they are enraged. People with human appearances, they say, will never understand what they are feeling. They start attacking Koda, who has been knocked to the ground. He has no idea why this is happening, and one of the mutants accuses him of being a traitor and asks if he grew up in a big city.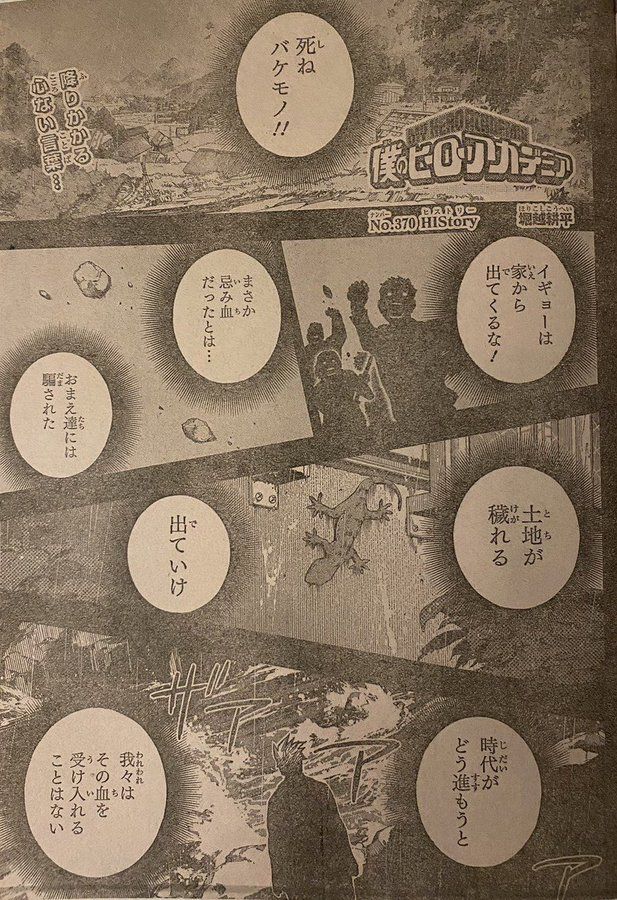 Then we see one of the PLF generals giving a speech from the roof of a building. He claims that Quirk Counseling is pointless and that they must deal with the consequences directly. He cites "Incident 66" and "The Great Purge of Jeda" as examples of mutant groups being exterminated simply because "they were gross." And while it appears that things have improved, with Nezu and other mutants occupying positions of power or freely roaming the streets, this is all a ruse. Non-mutants continue to outnumber mutants, and the educational system does not teach proper acceptance of differences.
Many people still share the "disgust" felt by those responsible for the massacres. As he removes his mask, he continues, "They have all thought at least once that they'd be better off without their quirks. They have never felt the light of heroism shining on them." He claims that mutants do not recognize heroes as their saviors, and that Spinner is the one who will lead society to a better path. 
Read this: Naruto Major Characters Explained In Less Than 140 Characters
However, Spinner doesn't even comprehend what they are saying; all he can think of are phrases like "All for One" and "Power." He then prepares to attack two cops before being interrupted by Shouji, who attacks him with an OctoBlow. The mutants rush up to him, calling him a traitor and threatening to kill him. He then recalls people who wanted him dead because of his appearance when he was younger and wonders what attacking the hospital has to do with their cause.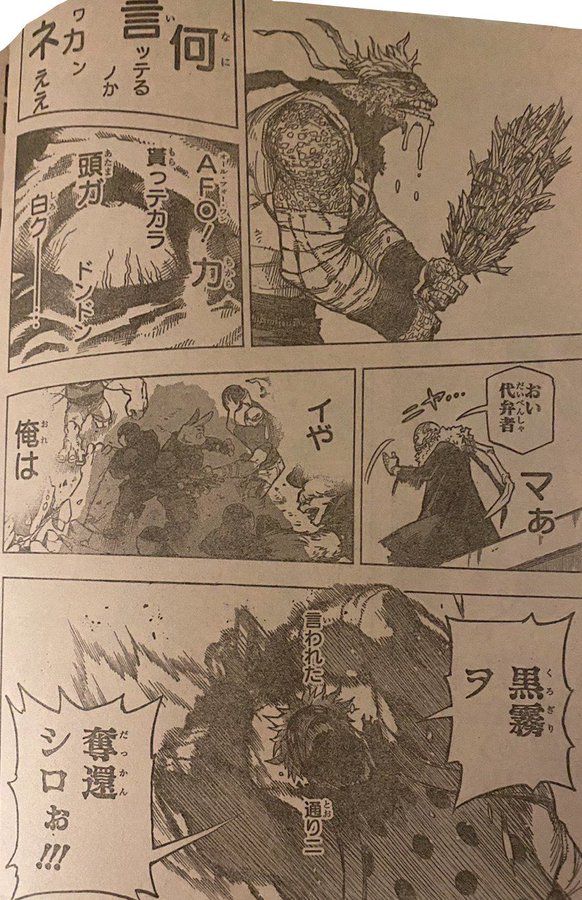 He claims that during the previous war, the heroes' first priority was to ensure the safety of the patients at Jaku Hospital. Which was something the mutants never considered. We then see a flashback of Shoji, who, like Spinner, is facing the ocean with bandages on his face. He asks them again if they are considering the consequences of their actions. And if they are not, he will not forgive them. In the final panel, Shoji's face is finally revealed!
Read this: Why Fans Will Never Understand Itachi's Motivations For Massacring His Clan
Release Date of My Hero Academia Chapter 370
My Hero Academia Chapter 370 is set to be released on Sunday, October 23, 2022.
Where to read
You can read all of My Hero Academia's chapters on websites like Viz Media and MangaPlus. However, you need to purchase a monthly membership to access them.