Your guide to January 2021 anime releases
2020 has been quite a year—and several anime productions were delayed as a result of this year. Either way, Winter 2021 is absolutely packed with both new series and movies as those shows which started in Fall 2020 are wrapping up by the end of December.
We at The Newsfetcher have made a list of all the anime shows and movies that you have to look forward to in January 2021, in the order of their release dates:
·         Suppose a Kid From the Last Dungeon Boonies Moved to a Starter Town?: Set to premiere on January 4, 2021, this anime is based on the light novel series of the same name. Lloyd, the main character, is the weakest of his hometown of powerful heroes. He leaves for the capital to become a soldier.
·         Otherside Picnic: Also releasing on the 4th of January, it features an alternate world called the Otherside, which is discovered by protagonist Sawaro. She is saved by Toriko during one of her adventures there and goes with the latter to find Toriko's missing friend as repayment for saving her.
·          2.43: Seiin High School Boys Volleyball Team: Yet another volleyball anime, and based on light novels, which airs on January 7. High school student Kimichika Haijima returns to his hometown and is reunited with his childhood friend Yunii Kuroba; they join Seiin High School and its volleyball club.
·         So I'm a Spider, So What?: This isekai anime series follows Kumoko, who is reincarnated as a spider after an explosion in her high school, and her adventures as she tries her best to survive in a magic-filled world. It releases on January 8.
·         The Hidden Dungeon Only I Can Enter: Noir, the son of a minor noble, doesn't have much to his name—except for a job offer, which is also canceled before he could even start. His only ability is being able to communicate with a great sage, despite the headaches he gets after. Noir is led to a secret dungeon filled with rare beasts and magical items where he will train until he's powerful enough to change his fate. Premieres January 9.
·         Skate-leading Stars: This sports anime follows a group of competitive high-school figure-skaters, and was created by Gorō Taniguchi and directed by Toshinori Fukushima. The series is scheduled to premiere on January 10, 2021, after being delayed from July 2020 due to the COVID-19 pandemic. For readers of the Black Butler manga series, creator Yana Toboso is the character designer of this anime.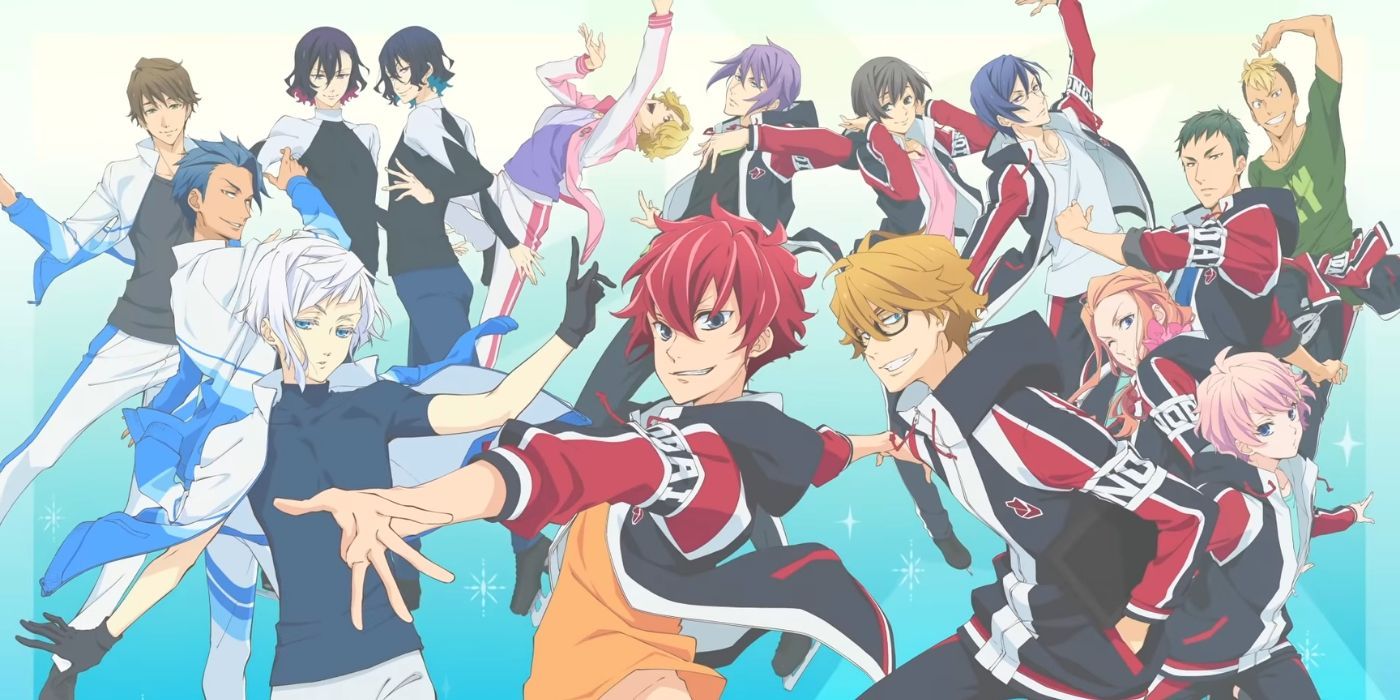 ·         Mushoku Tensei: Jobless Reincarnation: An isekai anime based on a light novel, this premieres on January 10. The 34-year-old unemployed protagonist realizes he has no prospects and begs for a second chance. He is then killed in a motor accident, and reborn in a magical alternate world, where he vows to live life to the fullest.
Other shows include new seasons of Re: Zero -Starting Life in Another World (January 6), Laid-Back Camp (January 7), World Trigger (January 9), That Time I Got Reincarnated as a Slime (January 12), Log Horizon: Destruction of the Round Table (January 13), Dr. Stone (January 14), Sorcerous Stabber Orphen: Battle of Kimluck (January 20), Umamusume: Pretty Derby, and The Quintessential Quintuplets.