Demon Slayer: Did Doma Kill Inosuke's Mother and Shinobu's Sister?
Doma is an unimaginably strong demon who holds the position of Upper Rank 2 in the Kizuki (Twelve Blood Moons). He is the strongest demon after Kokushibo, though this is often disputed since many fans think Akaza is stronger than him.
Doma is a tricky opponent to handle not just because he is a powerful opponent but also because he is incapable of feeling any emotion. He is a psychopath who can do the most despicable things to people and still feel no remorse. Even when he was a human, he felt nothing.
Because of this, he can be terrifying in battle since he will take time to observe and analyze an opponent and the situation without getting worried. He has high intelligence and can use it to get things done the way he wants them. Moreover, he has murdered even high-level Hashira including Shinobu's sister.
Read this: Demon Slayer's Strongest Demons Ranked!
When he functioned as the Head of a cult, he ate a lot of his women followers by abusing his power and manipulating them. Among those followers, even Inosuke's mother was one of the unfortunate victims.
Let us see how and why he murdered Inosuke's mother as well as the Flower Hashira, Shinobu's sister.
Inosuke's Mother Dies
Inosuke's mother, Kotoha Hashibira was a kind-hearted and beautiful woman who loved her son dearly. She often suffered under her husband's abusive behavior and mother-in-law's verbally abusive nature.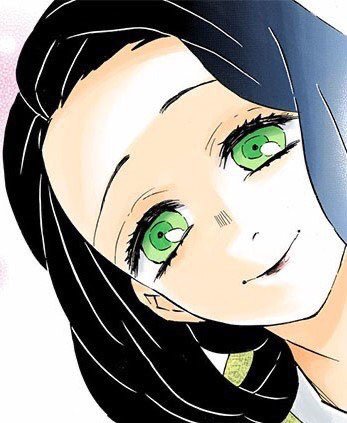 One day, after finding it unable to endure the torture, she ran away from her husband's house and left for the mountains because she had no family to go back to. She sought shelter in the Paradise Faith Cult by becoming one of his followers.
Read this: Demon Slayer: Hinokami Kagura 12 Forms Explained!
However, after she learned that many women kept on disappearing constantly and her suspicion lay on Doma, she confronted him with tricking and manipulating his followers. Then, she tried to make an escape by running through the mountains but came across a cliff.
Faced with no choice, she threw down her baby, Inosuke into the river after saying a heartbreaking goodbye. Ultimately, she got eaten by Doma, who confessed that he ate all of her including the bones. Later, he reveals that he had no desire to eat her and would have preferred to keep her beside him.
Doma Murders Shinobu Kocho's Sister
Kanae met Doma, the Upper Rank 2 of the Twelve Kizuki, a few years before the series began. During the fight, she was fatally injured, but he had to escape before she could be eaten since the sun had started rising.
Read this: Why Daki of Demon Slayer is an Interesting Character!
She tries to persuade her sister to leave the Demon Slayer Corps and live life without any difficulty as she dies in Shinobu's arms. But Shinobu is dead set on vengeance. Kanae described Doma, his appearance and mannerisms to Shinobu before succumbing to her wounds.