Bleach's Sexiest Waifus Ranked Based On Sex Appeal!
The Bleach series has introduced us to tons of exceptional female characters who are considered to among the ideal waifus. Moreover, fans couldn't help but fall head over heels in love with these characters since they have all the innate qualities of a waifu.
Although they appear to be kind and caring, they can get quite vicious when saving someone. In addition, each of them has a unique personality with undying charm.
But among these waifus, who is the most attractive?
Who are the sexiest waifus in the Bleach series?
Rangiku Matsumoto
She has long blonde hair with a striking pair of blue eyes. Additionally, she has an hourglass figure and is renowned for her upbeat personality. While she may appear to be self-centered, Rangiku is known for her compassion and empathy.

Yoruichi Shihouin
Although she has a slender frame, she is considered to be one of the fearful assassins in the Bleach series. Moreover, her unique gold-colored eyes perfectly complement her purplish-black hair. She usually prefers to keep her waist-length hair in a neat ponytail.
Read this: Jujutsu Kaisen Chapter 209 Release Date, Spoilers, and Other Details
Tier Harribel
She is recognized for her ability to remain composed while facing an intense situation. Besides that, she is blessed with olive skin and messy short blonde hair that compliments her aqua-green eyes. She is also one of the compassionate Espadas members.
Nelliel Tu Odelschwanck
As she is the third-ranked Espada, Nel has proficient combat skills. Meanwhile, she has lime-green hair and hazel-colored eyes with quite a well-proportioned body. Additionally, she has the power to switch from a level-headed fully grown adult to a tantrum-throwing child.
Read this: Bleach (anime): Where do soul reapers go when they die?
Kukaku Shiba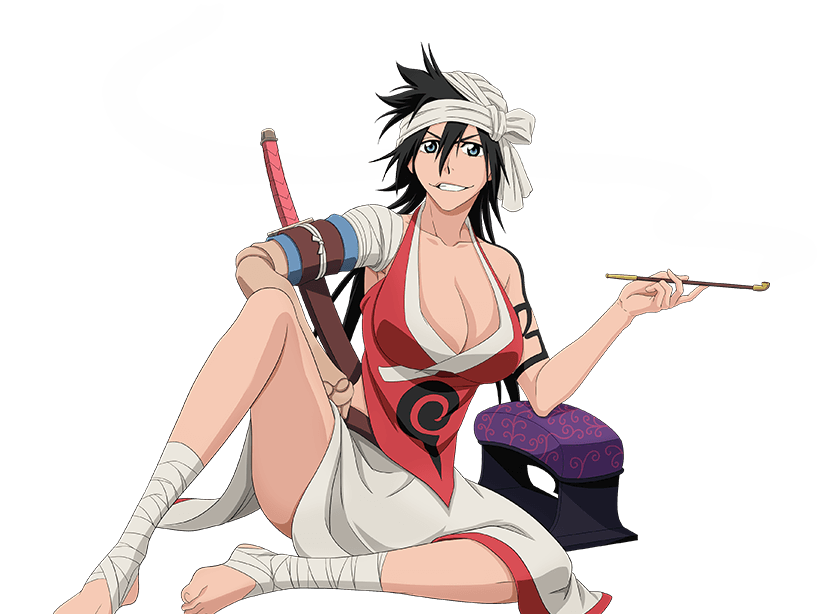 She is an attractive woman with dark black hair and gorgeous emerald-green eyes. Moreover, her physical features give her a youthful look. While she is short, Shiba is proficient in Kido. Also, she is a hot-headed woman with a low tolerance level for annoyance.