Marvel Studios Releases Its First-Ever Daredevil Poster
Charlie Cox's Matt Murdoch finally got his chance to fit into the larger MCU, and it all started with his brief appearance in the opening scene of Spider-Man: Nowhere. Now, after an eight-week wait, Cox's character Daredevil has been given the chance to appear alongside Tatiana Maslani's Jennifer Walters in episode 8 of The She-Hulk: The Lawyer under the same spotlight .
Daredevil was surprisingly integrated into She-Hulk's promotional campaign, and the series' second trailer debuted at San Diego Comic-Con, fearlessly teasing the man in the new red and gold suit. She continued to feature prominently in the promotional material that followed, with some photos even showing off her new costume and teasing her next steps in the MCU with She-Hulk as she becomes a heroine.
Now that Cox is back in the role of Daredevil, Marvel and Sony took the opportunity to use him in a new poster for Nowhere to Go, part of the "More Fun" version of the film, which opens during the holidays Labor Day . Thanks to his latest narrative, Cox now gets another chance to shine, though this time he's squarely in the spotlight.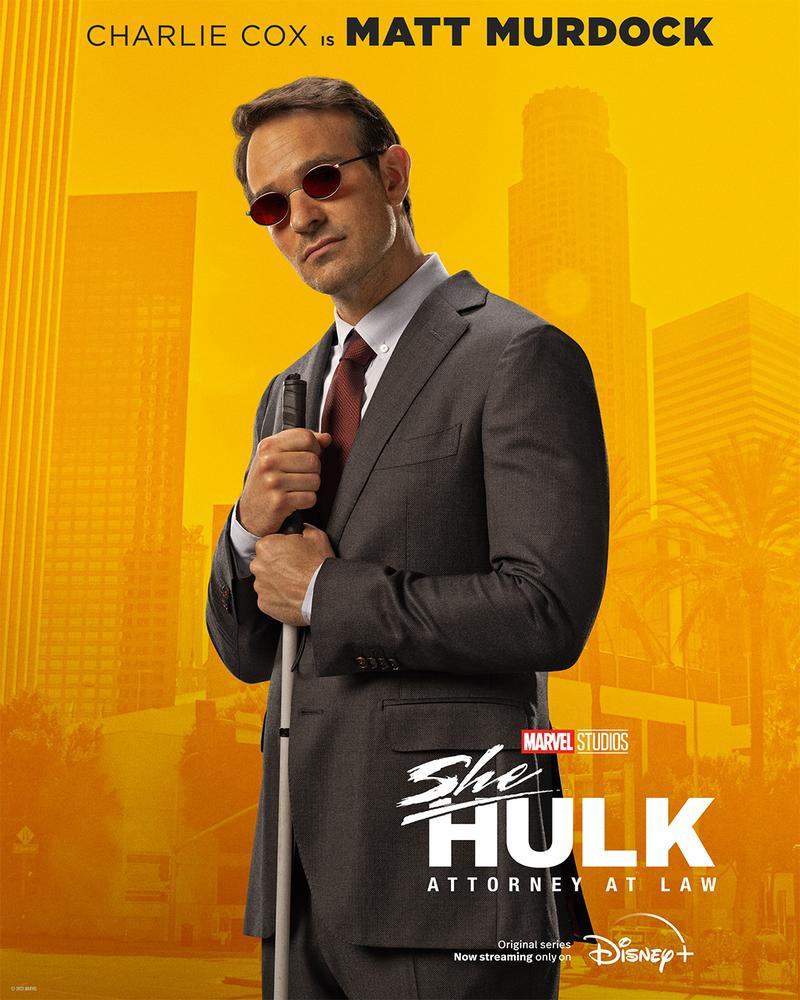 Marvel Studios has released the first official poster of Charlie Cox's Matt Murdock, Matt Murdock aka Daredevil following his return to the MCU in Episode 8 of The Hulk: The Lawyer . The poster shows Cox against a yellow background in his tracksuit, standing with his red glasses and a cane. The post was titled "*Another lawyer entered the chat room*" and noted how Murdoch could be the next lawyer in the spotlight after Tatiana Maslany's Jennifer Walters.
The second poster features Murdoch's alter ego, who stars in his first single-player MCU poster. He wore his new red and yellow battle suit and clapped his hands as he clapped the words "*Heart beat surge", referring to his ability to hear people's heartbeats.
Also Read: MCU: Fantastic Four Reboot's New Writers Announced